A warm welcome from our Clinical Director
My mission in setting up The Edinburgh Practice was to provide a safe, comfortable and professional place that people could count on to access the mental health services they need, with the assurance of privacy and clinical excellence. I have the privilege of leading a group of exceptional and dedicated healthcare professionals who are committed to providing the highest standard of quality mental healthcare. As a team we embody the practice values of courage, compassion, integrity, safety and personal growth. Now that you have found us, I hope that we can start your therapeutic journey together.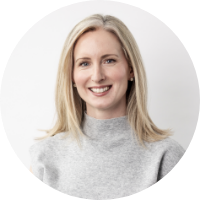 Our Team
Our compassionate team is composed of highly specialised psychologists, psychiatrists and allied health professionals. You will have the assurance that you will be working with leading experts in their specialist field. We have carefully recruited our clinical team to reflect our strong belief in the importance of delivering evidence-based care from highly qualified professionals.


Our Practice
Our purpose-built, 6,500 square foot practice at Waverley Square comprises 26 individually designed consultation rooms, carefully tailored to their therapeutic focus, providing a safe and nurturing environment. Our centrally located space is open 7 days per week, including evenings, to allow you to quickly access the help you need, fitting around your other life commitments.
May, 2023
I want to add my heart-felt thanks.
"…she is doing so much better now – better than I had dared to hope – and it is largely due to the help that you have given her. And it is not only mental health that has improved, but also her relationship with her Dad, and the whole family dynamic is drastically improved."
March, 2023
My daughter is in such a better place now.
"…and I cannot tell you how much you have helped her….I know that it is the work you did with her which has helped her to that goal. I know there may be slips along the way, but at the moment, you have helped her to be a happier, healthier young woman. We are so very grateful to you."
January, 2023
I cannot speak highly enough of The Edinburgh Practice.
"My experience with them has been truly exceptional. From the moment I walked through their doors, I felt welcomed and understood – the initial questionnaire provided was particularly useful in allowing me to know that the clinic fully understood the scope of my issues and what help I was looking for."
January 2023
Psychiatrist was lovely as a person and helpful.
"My son wouldn't have not been diagnosed without this service in Scotland. Really appreciated so my son can get proper assistance in school."
October, 2022
I thank my lucky stars that we found you!
"It is easy to imagine how things could have gone very differently if we hadn't been able to access help, or if we hadn't found the right person to help our daughter."
September, 2022
I can't thank you enough for all the help you have given me
"…I feel much more positive and confident, and I'm definitely in a better place mentally to start uni next week. I will forever be grateful for your support!"
September, 2022
I can't thank you enough for all the help you have given me.
"I feel much more positive and confident, and I'm definitely in a better place mentally to start uni next week. I will forever be grateful for your support!"
We're pleased to work with the following organisations